Gymkhana
The Gymkhana was established by Br. Vincent Bou S.J. - a Spanish Brother with a view to provide an opportunity to the students to get better exposure in sports and even for the past Xavierites so that they can continue their association with the school through sports. It has also helped the past Xavierites to secure jobs in the companies that have reserved quota for sports-persons. The students have volunteered to form teams for football, hockey and athletics. The Gymkhana also conducts special coaching for skating, swimming, table-tennis, chess etc.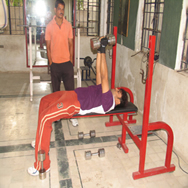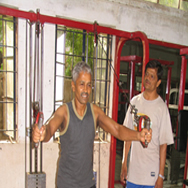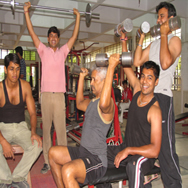 Sports
Sports began in the fifties by Reverend Brother Vincent Bou S. J. who was the stalwart and the pioneer of the sports in St.Xavier's Loyola Hall. He is rightly called the "Father of Sports' in Gujarat. He was a loyal supporter and did a lot to encourage various disciplines of sports. He left for heavenly abode at the age of 94 in the year 1986.
Then, Brother John Fernandes and later Father Godfrey de Rozario S.J. for a short span took over the responsibilities respectively.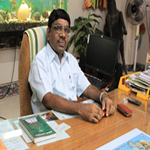 Fr. Charlie Dias took the responsibility under his able guidance. Today, Fr. M.G. Raj who is the Administrator of the school also holds the additional responsibility of looking after the sports activities.
---
We also have a Multi-sports complex. Many renowned players of our school have had their spotlight on our grounds.
The School has been organizing 'Summer-coaching camps' for the last 12 years successfully in 11 disciplines of sports. The number of home students and outside students has been increasing every year. Parents, past Xavierites and qualified coaches are involved in coaching..
The bottom line is to inculcate the spirit of true sportsmanship and emphasize discipline in the children.
Not only does it develop the spirit of co-operation, teamwork, physical-fitness, healthy body and mind, regularity, punctuality but it also helps to build a strong character. It also brings about goodwill, friendship and above all it brings everyone closer to each other.